Yackley Bridge Photo Surfaces!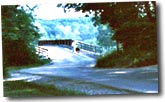 This rickety old wooden bridge was the terror and legend for any kid that was forced to cross it in their parent's car..
Read more..
Let's Talk!

Lisle Legend
Andy Yender
talks about Lisle history.
Street names, the water tower, mules building Ogden Avenue, Main Street & more great stuff!
Listen now..
Check These Out!
Some interesting aerial photos from the past...
Read more...

Lisle's


And the rules we broke
for some big time fun!!
Read more...
Send Us Your Daughters!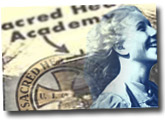 Why were people shipping their daughters off to Lisle Illinois?
Bill Holub submits a rare look...
Read more.
Serious Men..
With A Serious Task..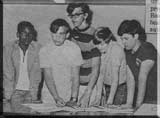 Why wasn't Lisle on any maps?
These guys wanted answers...
Dang-it!
Read more
.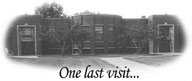 The music room! The old gym! Those old stairs! It's all here!
We could not believe our luck when we came across these photos!
Read more...
Is Someone
Looking For You?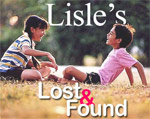 Have you ever wanted to find someone from your
past years in Lisle?
Hopefully you'll find them here!
Or maybe they'll find you!
Lisle's Lost & Found!
Click here...

Coffee, Pie
and Memories!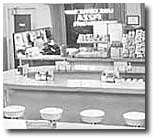 How many of us remember the words "Hey! Let's go for coffee?"

Well, long before Starbucks...
There was The Lisle Coffee Shop!
Go back "uptown" and check out this perfect piece of Lisle "Americana" one last time.
Click here.


Do You Remember?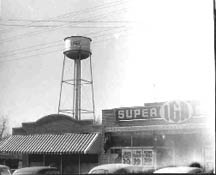 If you grew up or lived in Lisle Illinois between 1950 and 1980... You may find this web site interesting.

Talk to almost anyone that grew up in Lisle during this time and you will get an ear full of stories about goofy places, "interesting" people and times that only Lisle folk can appreciate.
Read more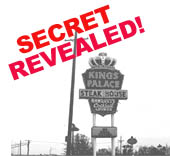 Updated 10/8/06
Read more.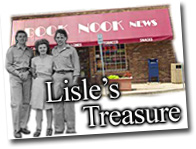 Who would have imagined the effect a squeaky door would have on one's "psyche." You push the door, you hear the squeaky hinges, and suddenly you find yourself in a place that time and progress has pretty much left behind.
Read more..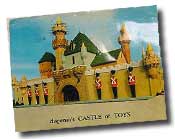 It wasn't in Lisle but I couldn't resist.
Read more..
Farewell Cock Robin!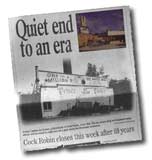 Cock Robin
wasn't in Lisle.. But a quick drive got you there! After 69 years, they tore the last one down to make room for Naperville's "River Walk." On warm Summer nights, nothing was better than a drippy square sherbet ice cream cone!
This newspaper article tells a bit of the story. A little tough to read but interesting.
Click here.
Lisle Tears Down it's History.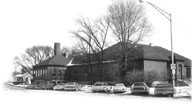 On June 11th, 2004, I arrived in our hometown of Lisle, Illinois. While driving downtown on Main street, I discovered that, just two days prior to my arrival, one of the most historic and loved buildings in Lisle had been torn to the ground. The Village of Lisle had decided to demolish the old Main Street School building.

Read more.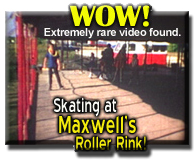 We've been looking for this for a long time! Check out this 8mm home film clip from Maxwell's Roller Rink. They would set up a tent, crank up the organ music and the "Lisle kids" were ready to party! This footage was shot (looking north) when Maxwell's tent was set up in the field behind the old VFW hall.
Rt. 53 is just to the left.
Awesome Lisle history!
This area is now Honda of Lisle.
Click here.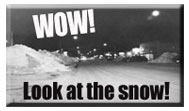 When I first saw this picture, the memories almost knocked me over! My brother and I used to go up to the train station and help people push their cars out of the snow.
This picture brought me right back to those silent, snowy nights in Lisle.
Click
for larger view.

One Photo Found!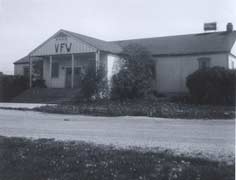 And you thought you'd never see this place again?
See more.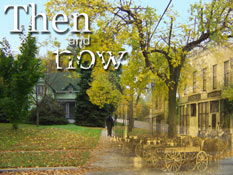 Some of Lisle's earliest hangouts and what they look like today.
Read more...

Lisle's Soundtrack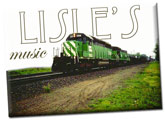 There's nothing like the distant sound of a train to bring your soul right back to Lisle....
Read more...


Good Bye
To a Neighborhood Classic.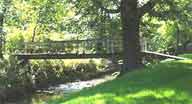 I was always a bit reluctant to mention this bridge in fear the "Village" would discover it and have it taken down.

Read more.

Children seen in the attic?
"Lights" down by the tracks?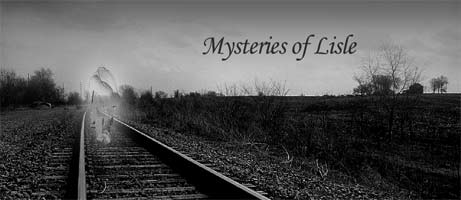 ...I knew it was time to try to get to the bottom of what I've been wondering about for many years. Read more.


When the Bell Tower Fell.
Plus: Farewell Benedictine Hall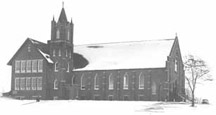 Sitting atop a hill above Lisle, St. Joan of Arc church stood out like a jewel. Anyone who lived in Lisle will remember the wonderful sound of her bells being heard throughout the town.
Read more.


Get Your News Here!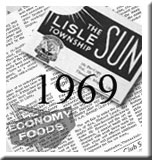 Forget about current events! Grab your coffee and drift back 35 years with this partial copy of the Lisle Sun newspaper. Check out the story about Clark Gas Station or the ad for Economy Foods... Or the story about a little field up town that is about to become an A&P store!. There are also a few pieces from 1959.
Read more.
Garfield Goose?
Creature Features?
NO WAY!
Now here's an example of why the internet is so cool! Come in and be amazed how these old TV shows awaken your memories. We are still trying to find more but, for now, check these out and let us know what you think okay?

Click here.

We are looking for you!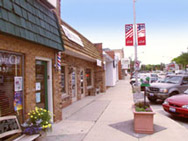 So what do you remember?
Best places, funniest people, greatest "hide outs," best pranks (you can stay anonymous,) great memories? Pictures? News clips? Interesting places? Suggestions?
Then we would love to hear from you!
This page isn't necessarily about a school or an individual class.. It is more about a small town and a time that we all once shared. The Town of Lisle has gone, and is going to go through, some major changes, however, the memories and images of years past may still be very vivid in your mind. Please feel free to share. Contact us HERE and be sure to let an old friend from Lisle know about this site.
We will do our best to post your submission but we will reserve the right not to in some instances. (What those are I'm not sure but I'll let you know)